What is the Best Skin Care Treatment 
Available in the Beverly Hills Area?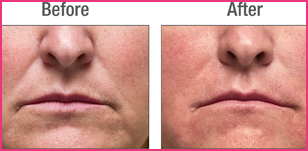 I am often asked by my skin care clients in Beverly Hills: "What type of skin care treatments do celebrities use?" Or, "What is the best skin care treatment on the market?"
For years I have been helping celebrities, professionals, and even beautiful, youthful-looking retired ladies & men, in the Beverly Hills area look their best! There is no one single "best" skin care treatment. The "best" skin care treatment for anybody will vary, depending on their age, skin type, and skin issues or damage.
The secret to getting the "best " skin care treatment for YOU is to consult with a skin care specialist who can analyze your unique needs and recommend what is best for your skin. You should only seek the advice of a skin care treatment specialist who understands the latest skin care techniques and who uses only state-of-the-art skin care equipment and products.
List of Best Skin Care Treatments
– Beverly Hills
No matter what your skin type or condition, I have a full line of skin care treatment equipment, products and techniques that will help restore your skin's natural elasticity, smoothness and glow.
Below are just some of the "best" skin care treatments we currently offer for your unique skin care needs.
CelluSleek Ultimate Face Lifting Treatment
A proprietary French drainage technique combined with vacuum suction, removes the toxins from underneath the skin – decreasing the appearance of fine lines & wrinkles while tightening loose skin.
Diamond Microdermabrasion Skin Care Treatments
More precise than standard microdermabrasion, this skin care treatment provides exfoliation of the top layer of the skin cells with a diamond wand that targets wrinkles, stimulates collagen, reduces pores & tightens skin.
Jet Oxygen Skin Care Treatments
Noninvasive injection of oxygen is a state-of-the-art skin care treatment that improves the skin's elasticity with 87 different vitamins & enzymes – hydrating & plumping skin & refining fine lines.
Ultrasound Skin Care Treatments
This state-of-the-art skin care treatment is relaxing & comfortable – while it hydrates, firms, penetrates, and promotes circulation using ultrasonic waves.
Light Emitting Diodes (LED) Skin Care Treatments
Different colors of light (depending on your skin care needs) from Light Emitting Diodes (LED) boost collagen and increase elastin – resulting in firming and anti-aging.
Bio-Lifting Micro-current Non-Surgical Facelift
Electrical signals are sent to the facial muscles & surrounding tissues to promote healing energies in skin cells – minimizing fine lines and wrinkles, and visibly firming & tightening the deep layers of the skin.
Best Skin Care Treatments in Beverly Hills
If you would like your skin to look and feel firmer & smoother, schedule an in-person evaluation with me in my Beverly Hills area salon. I will recommend the best skin care treatment for your skin – and help you feel more beautiful and youthful than you ever thought possible.
Call Our Beverly Hills Salon for a Skin Care Treatment Analysis:
(323) 451-5472