Buy a Package of 12 and 
GET 3 Cellulite Treatments FREE!
Get Beverly Hills Best Cellulite Removal Coupon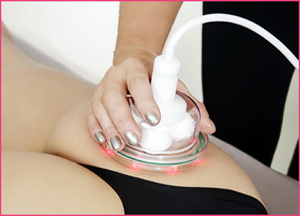 Lisa's Belle Du Jour offers CelluSleek cellulite treatments: state-of-the-art technology in non-invasive, non-surgical cellulite removal.
Lisa believe's that NO woman should have to suffer with cellulite! So, to make her amazing Cellulite Removal treatments available to everyone, Lisa is extending her Summer Special through September 2016.
CelluSleek works on every body type to reduce or remove cellulite. Best of all there  is NO surgery, NO exercise and NOt dieting required! Cellusleek combines multiple proven cellulite reduction techniques into one procedure that removes cellulite more rapidly and effectively than other treatments – even Endermologie!
Don't go under the knife! Get all of the best methods combined into one fast, comfortable effective cellulite treatment at a tiny fraction of the cost of surgery.
How Cellusleek Cellulite Removal Works
Cellusleek cellulite removal combines all of these high tech procedures into one comfortable application:
Sub-dermal cell stimulation
(Non bruising) Cupping
Tissue rolling
LED light stimulation
Vibration
Gentle percussion
External suction
Beverly Hills Cellulite Removal Discount Coupon
Bathing suit season is year round in Beverly Hills. Lounge by the pool after the kids go back to school. Or get ready to pull out that sexy Halloween Costume next month! And before you know it it will be time to don elegant cocktail dresses for the holiday parties. Look and feel your very best no matter what you wear!
Through September 2016, Buy a Package of 12 Cellulite Treatments and GET 3 FOR FREE!

Click For Printable Cellulite Removal Discount Coupon
Remember, with CelluSleek cellulite removal you will see results after the very first visit! And with our discount package you will be virtually cellulite free. Call Lisa's Belle du Jour today to buy your discount cellulite removal package and get smooth, toned, cellulite-free skin!