About Lisa's
Belle de Jour
Address:
Inside Umberto Salon
416 North Canon
Beverly Hills, CA 90210
Skincare, Anti-Aging, Body Contouring & Cellulite Treatments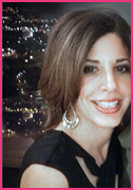 A session at Lisa's Belle de Jour is an energizing renewal of health and self-confidence. It is with great pleasure that we present you with only the best in our complete line of skincare & weightloss products and treatments. You can expect exceptional results after your first visit to Lisa's Belle de Jour. Leave us with glowing & radiant skin – with a flawless finish – plus a tension free mind & body. Let us help you escape from the stress of everyday life! In addition, add enjoyable years to your skin and body by restoring and enhancing its quality.
Pamper yourself – or give someone special a gift of luxury with our gift certificates! Renew your body & refresh your spirit in our clean, private, luxurious spa.
Skin Care, Wrinkle Reduction & Anti Aging
Lisa Shanbour, owner of Lisa's Belle de Jour recommends initial consultations to determine how to achieve optimal results for your skin care needs. Most often she recommends a series of skin care treatments such as customized intensive facials, chemical peels, microdermabrasion and various other treatments to obtain a luminous complexion. With our superior skincare lines and extensively trained staff there is no doubt that the experts at Lisa's Belle de jour will have you looking and feeling spectacular. Lisa was trained on skin care treatments in France and Germany and has extensive training specializing in techniques to help with clients individual needs.
Lisa has over 18 years experience in cosmetics and the skin care industry. In Oklahoma City she opened one of the first European luxury day spas. As the head esthetician she had loyal and extensive client base she helped each one achieve their best individual skin care needs. Her great customer service, extensive skills and knowledge, keep her clients coming back to her for years and years.
Body Sculpting & Cellulite Reduction
– Endermologie
Lisa's Belle de Jour also offers state-of-the-art body contouring treatments that remove cellulite, tighten loose or sagging skin and reduce inches! Our CelluSleek body contouring treatment system works on all body types – and utilizes the latest technologies in non-invasive, non-surgical body sculpting and cellulite reduction. Similar to endermologie – but faster and more comfortable – CelluSleek body helps you rapidly restore skin tone, remove those "lumps, bumps & dimples", and lose inches!
Los Angeles Best Skincare & Cellulite Treatment Spa
Lisa's Belle de Jour has been open since 1998, with a long history of making people feel rejuvenated – whether it is for a special occasion or for a repeated regular visit. Lisa says one of her favorite things about her business is meeting and working with individuals to help them put their best face forward – showing them how beautiful they truly are – and helping them feel like they are more alive by living a healthy, balanced life.

Whether you decide to plan a pampering and relaxing day for yourself, or give someone special a gift of luxury with a gift certificate, it will truly be a day to remember!