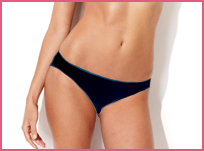 Microcurrent Body Contouring for Nonsurgical Weight loss
Many of our Beverly Hills clients – just like many A-list Hollywood celebrities – have turned to Microcurrent Body Contouring to remove stubborn fat and get a sleek, toned body.
High-tech Microcurrent Body Contouring was originally only available to celebrities whose careers depended upon staying sleek and slim. Now we offer the body sculpting treatments that the stars get – so every woman can feel great about how she looks.
Microcurrent Body Contouring can be done to target specific areas including abdominals (belly fat), arms, breast, buttocks ("butt") and even arms & thighs. And, best of all, the results can be permanent if you continue with a healthy diet and moderate activity!
What Microcurrent Body Contouring Does:
Beverly Hills
Remove Inches;
Sculpt Body Areas;
Spot Treat Fat;
Firm & Tighten Skin;
Reduce Cellulite;
Tone Muscle;
Reduce visceral fat;
Increase metabolism.
Microcurrent Body Contouring Can Be Used to:
Beverly Hills
Reduce scars;
Eliminate acne;
Remove stretch marks;
Reduce callouses on elbows and knees;
Lift your Butt;
Shape Legs;
Tone Stomach;
Slim Thighs & Arms.
How Microcurrent Body Contouring Works:
Microcurrent is a form of electricity closest to the electrical current that the human body naturally produces on its own. This makes it completely safe with no harmful side effects.
Originally, microcurrent was used for body and muscle healing purposes. But doctors realized patients treated with Microcurrent also had facial wrinkles reduced and skin & muscle tone improved! After decades of use as a medical device, it began to be used by the doctor's of wealthy for body contouring!
Now we offer affordable microcurrent body contouring treatments in our Beverly Hills area studio – so every woman can have the body they want.
Microcurrent is almost like a "miracle" treatment because the electric current accomplishes many healing things. Microcurrent "re-educates" muscles to stay in a more toned position, stimulates the production of collagen, improves circulation & even stimulates the lymphatic system (draining toxins).
Call Beverly Hills Best Body Contouring Facility today!