Our Beverly Hills Skin Care Experts Offer
The Best Acne Treatments & Peels
It's hard enough to be a teenager in today's challenging world! And being a Beverly Hills teenager brings with it the added challenges of feeling even more pressure to look "perfect". Nothing can undermine a young woman's or young man's confidence in their appearance like acne can.
If you are a young adult – or the parent of a young adult – who is suffering from acne, we have the latest and most advanced skin care treatments to instantly reduce acne AND prevent future acne breakouts!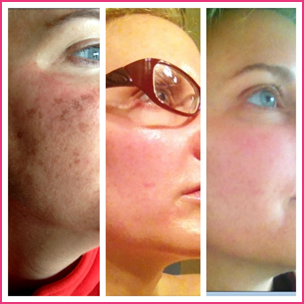 When you come into my Beverly Hills salon, I will analyze your skin and offer the best treatment(s) and products for your type of acne. You will be treated in a completely private and discreet room – and you (or your teenager) will leave with clearer, smoother skin  . . . that will be much less prone to future breakouts.
And, with a regular treatment plan we can keep your skin looking gorgeous (or handsome) and acne-free for all those important high school moments: homecoming, prom, games, graduation pictures, performances, dates and more!
Microdermabrasion Facials for Acne
One very effective skin care treatment for getting rid of acne is the microdermabrasion facial. Dermabrasion is a non-invasive – but powerful – treatment that gently exfoliates the skin. Microdermabrasion facials clean out clogged pores AND remove the dead skin that can contribute to future outbreaks from clogged pores. You will leave after your first facial with your complexion smoother, brighter, and more even in color.
Can I Do Microdermabrasion Facials for Acne at Home?
Beverly Hills
If you are suffering from acne – don't be fooled by drug store "dermabrasion kits" that you use at home! Think about it – if drug store products worked, everyone would have nice skin. Chances are you have already tried one – or several – drug store or online acne products with less than great results. This is because non-professional acne products and procedures are much more superficial than the microdermabrasion treatments performed by a professional.
As a licensed skin care professional, I am able to offer a variety of stronger acne treatments – including both Standard Microdermabrasion Facials and Diamond Dermabrasion Facials – performed with expensive, state-of-the-art equipment.
How Do Microdermabrasion Facials Work?
Standard Microdermabrasion Facials for Acne
– Beverly Hills
Standard Microdermabrasion for acne uses a type of "sandblasting" that sprays tiny aluminum oxide crystals across the face. This causes deep but gentle exfoliation of the outer layer of skin – then deep (but comfortable) suction is used to removes the dead skin cells and unclog pores.
Diamond Microdermabrasion Facials for Acne 
– Beverly Hills
Diamond Microdermabrasion Facials for acne use a piece of equipment with a diamond tipped wand – that can get closer to the eyes and mouth because there is no spraying of aluminum oxide crystals.
In addition to cleaning out pores to remove and prevent acne outbreaks, dermabrasion facials can also remove, reduce or minimize the scars and unevenness caused by previous acne outbreaks.
Call today for an acne skin care analysis – and get rid of ugly acne today!
I have been helping teenagers and young men and women in Beverly Hills and the Los Angeles area treat acne with dermabrasion facials, and other state-of-the-art techniques – for many years. If you have been struggling with acne, come in and let me clear up your skin and put an end to those awful acne outbreaks.